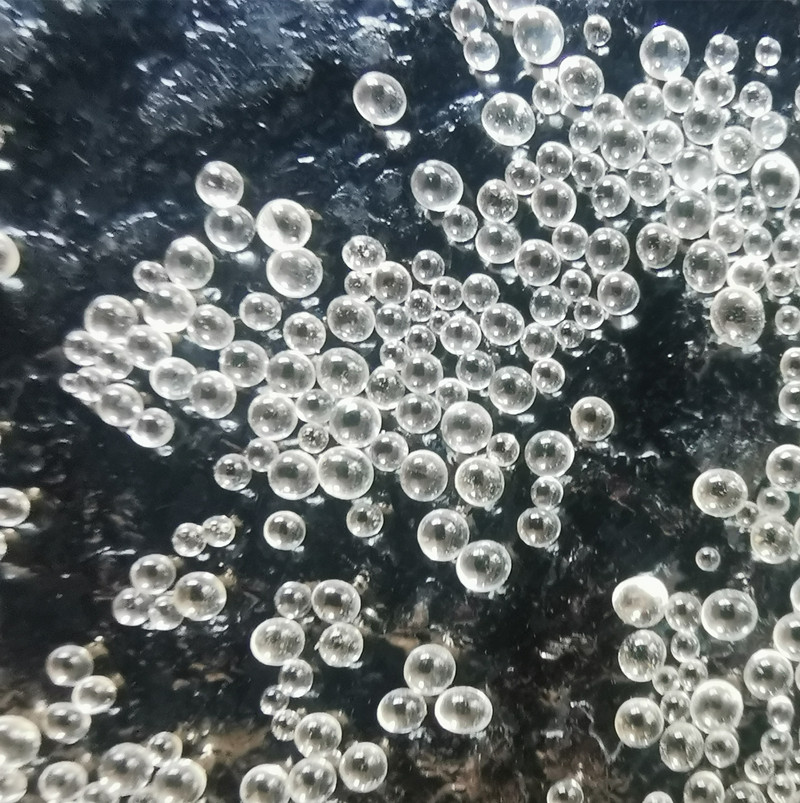 DH Road marking glass beads are used to guide road users in the dark due to the presence of glass beads on its surface reflecting the lights of cars, motorcycles and bicycles. The glass spheres
(retro)reflect the headlights
of the vehicle to the driver, acting like a mirror.
​​In order to ensure a high level of visibility in all weather conditions, Daohong has developed different glass bead ranges suitable for each type of application. Beads for horizontal road marking can be either dropped on the product when it is applied in situ - "
Drop-on
"; and/or pre-mixed with the product during the manufacturing stage in the factory – "
Premix
".
Visibility by day as well as during the night in various weather conditions, anti-skid performance, wear resistance and durability are essential characteristics of good road markings. Daohong produces glass beads for all kinds of road marking products such as
solvent based- and waterborne paints,
thermoplastics
and
2 component systems.
How to Use DH Reflective Road Paint Beads
As a glass beads for road marking manufacturers, our reflective road paint beads are sold by using the 50-pound or 25kgs plastic bag or jumbo bag. The common utility will require 5-7 pounds of reflective road paint beads per gallon of USSC traffic marking paint. Reflective micro glass beads can be dropped into many special kinds of non-reflective paints to make them reflective.
DH Top Coefficient of Retroreflection Glass Beads Coefficient of Againest Direction More than 500 cd . 1 x – 1 . m - 2
DH glass beads used hot melting paint have the best coefficient of retroreflection more than 500 cd . 1 x – 1 . m - 2, but normal ones are about 100 cd . 1 x – 1 . m - 2 usually. This is only one in the world at present.
DH top coefficient of Retroreflection glass beads is the latest product successfully developed by our R & D team for nearly 10 years. It meets the highest requirements of road reflection, and it is also the requirement of high-end road marking paint such as airport and expressway.